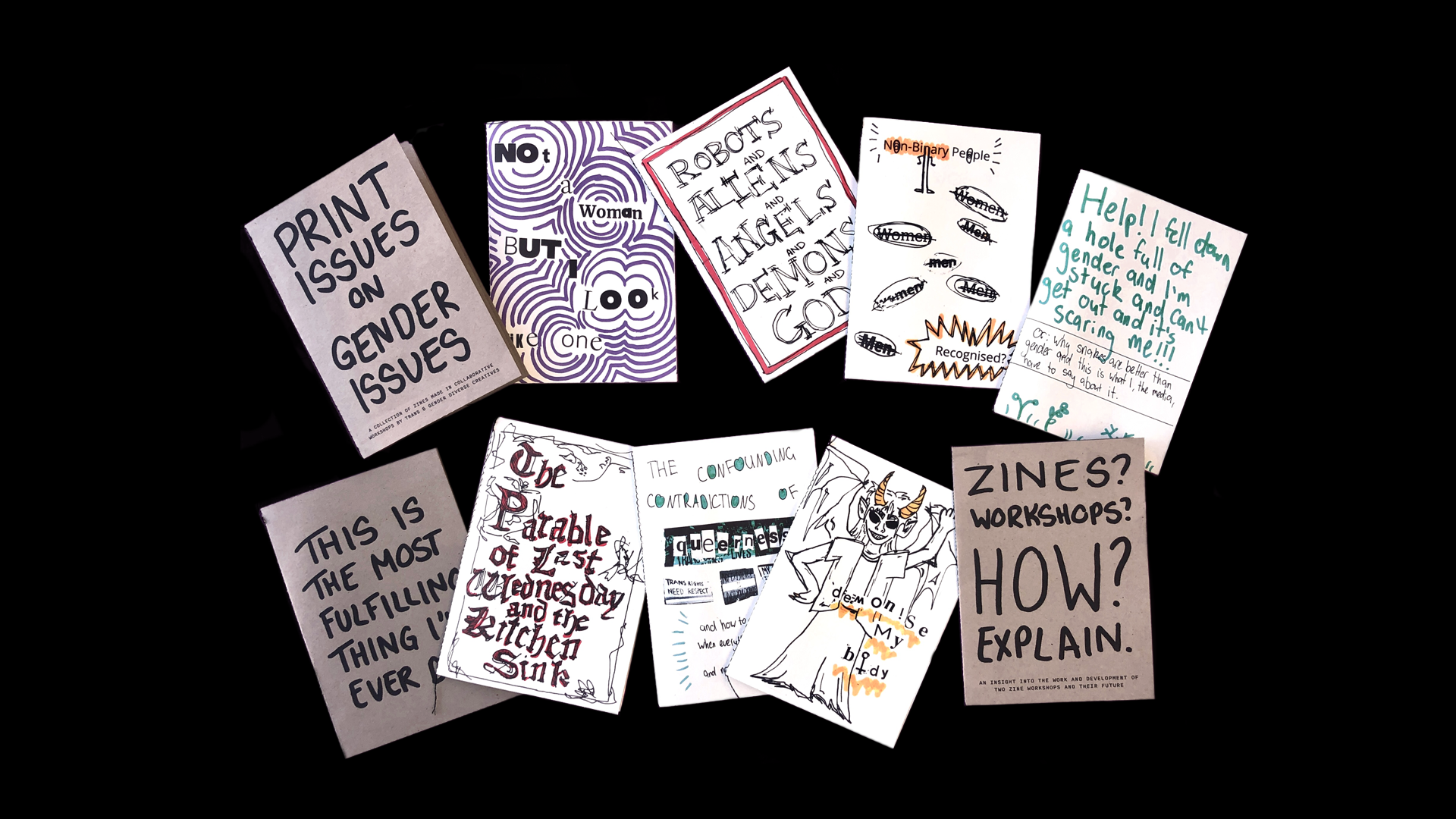 PRINT ISSUES ON GENDER ISSUES is a print publication full of zines exploring issues and conversions about gender within trans and gender diverse communities. These zines came out of workshops with trans and gender diverse creatives, working in a collaborative way that established interpersonal connections and ultimately created an incredible collection of zines.

Informed by extensive research on creative networking and '80s feminist print media this piece was developed through a year long project. The focal point of this process was two collaborative workshops with a group of four gender diverse people. These workshops, informed by research, presented the participants with two prompts to shape their zine making; a collection of digital articles about gender categories and a collection of photos from a protest on Trans Day of Visibility by Amar Kapoor.

The collection of zines in a publication titled 'PRINT ISSUES ON GENDER ISSUES' is the output of this process; the zines participants made responding to these prompts. Alongside these are some accompanying zines, by Corey, detailing the projects and workshopping development. As a set, they aim to showcase the incredible talent of the participants involved, capture a unique range of responses and perspectives to the prompts and workshopping experience, and set a precedence for this kind of work to continue on by others. The practice of zine making and community engagement fostered by the workshopping experience is a beautiful thing uniquely captured in these pages.