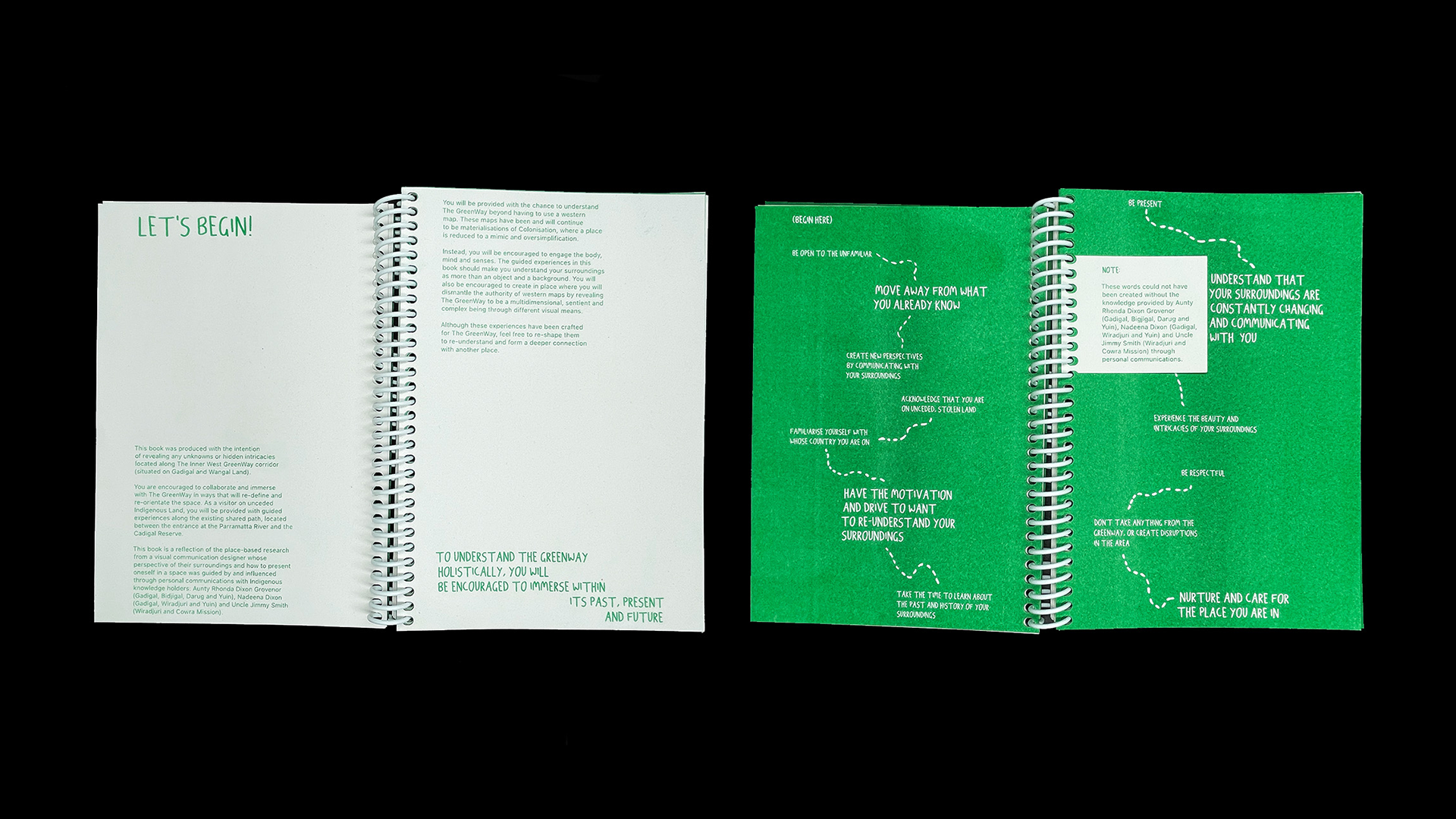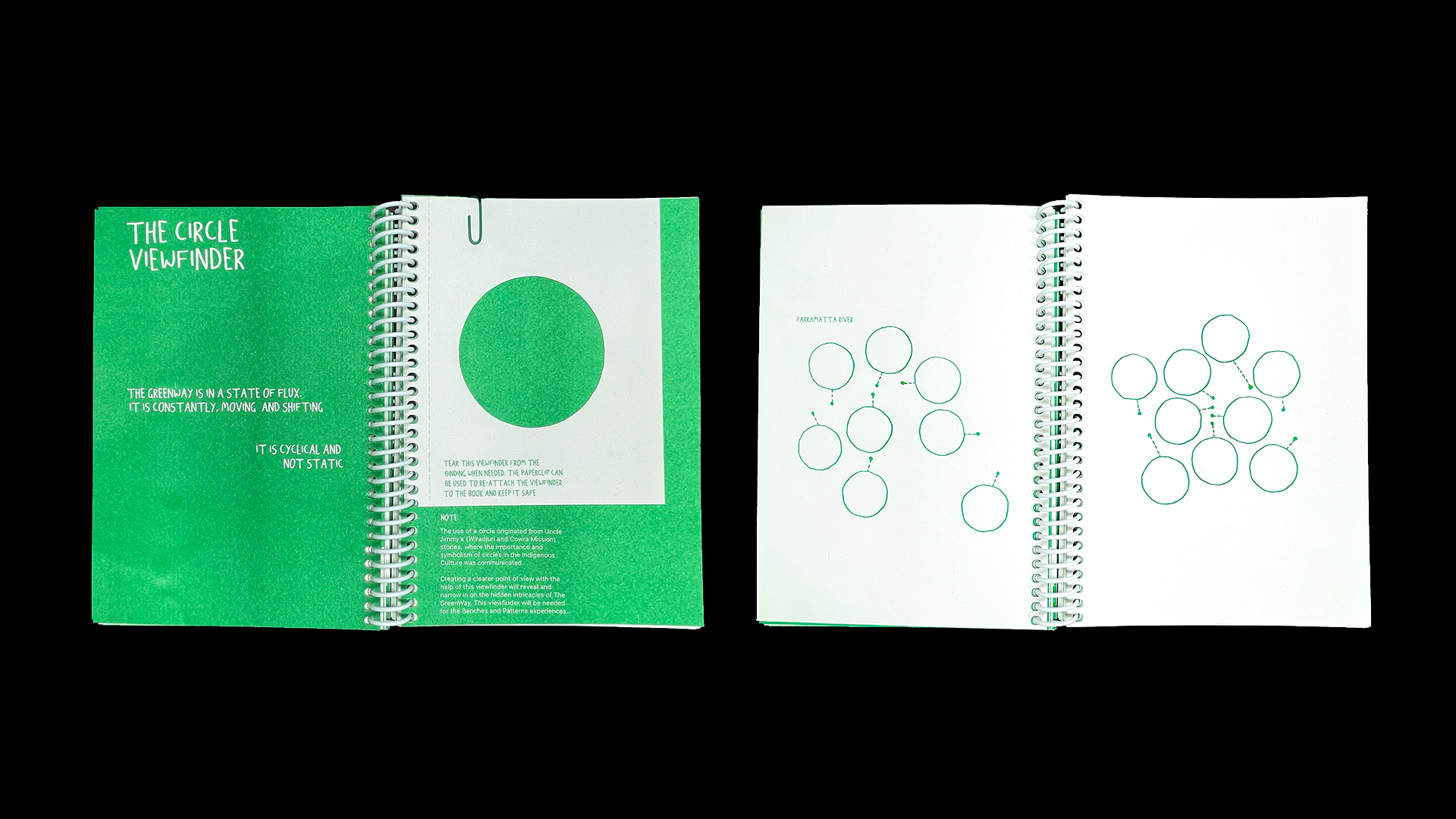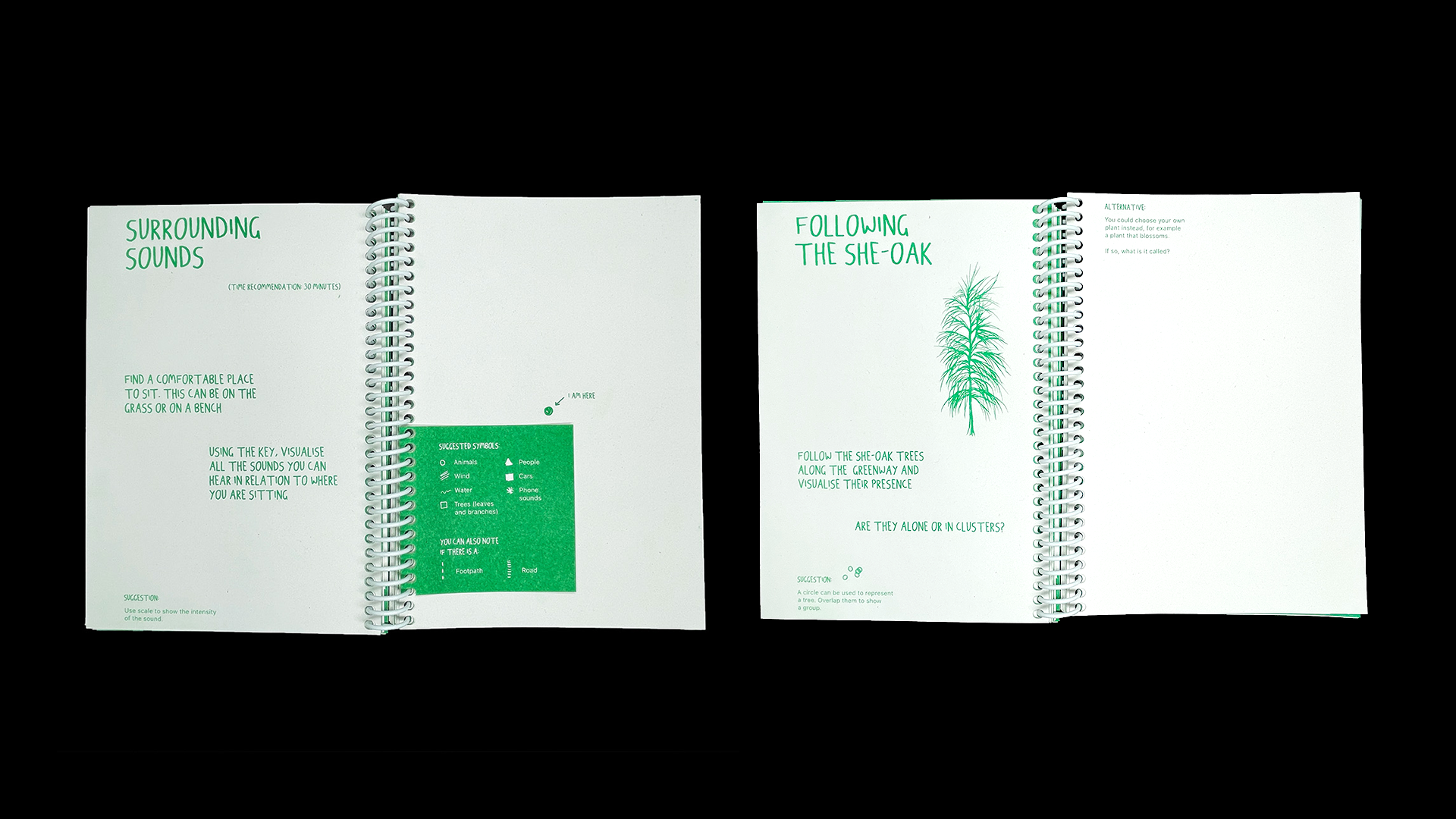 Our surroundings are often considered spaces that need further development and curation rather than care and appreciation. This way of thinking has been influenced by western ideologies and oversimplified 'maps' that are prevalent within a colonised society.

With a focus on the Inner West GreenWay (located on Gadigal and Wangal Land), More than a Background contains guided experiences and diverse place-based visualisations. It encourages visitors to re-understand the past, present and future of The GreenWay and re-define their surroundings as sentient and multidimensional beings that are constantly in flux.

This interactive publication was created in response to a year-long reflective process of immersion in The GreenWay, whilst being guided by Indigenous knowledge holders Aunty Rhonda Dixon Grovenor (Gadigal, Bidjigal, Darug and Yuin Elder), Nadeena Dixon (Wiradjuri, Yuin and Gadigal), and Uncle Jimmy Smith (Wiradjuri and Cowra Mission).