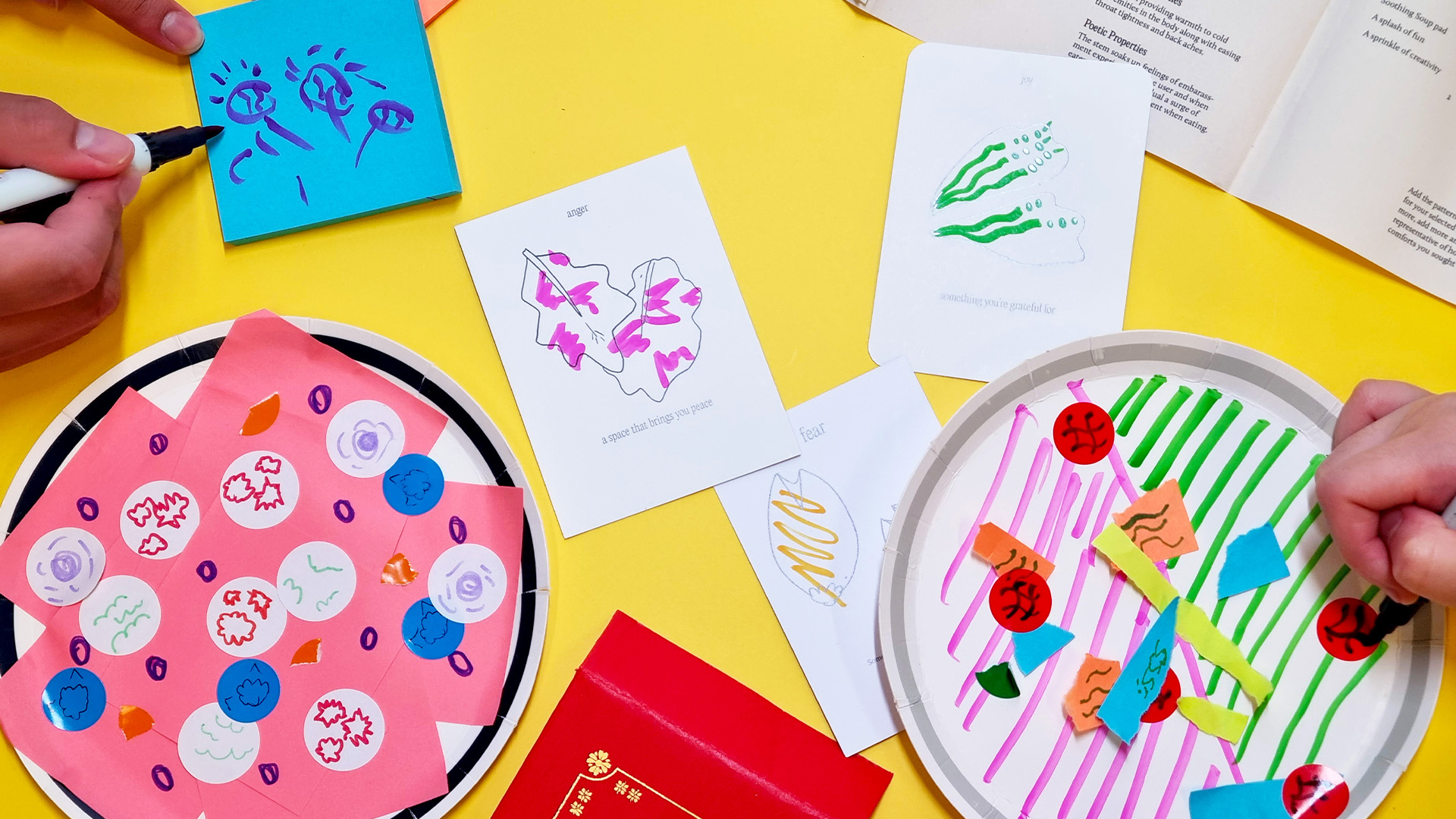 Inspired by my mother's act of preparing Traditional Chinese herbal soups whenever I am stressed or anxious, Leftover Feelings is a playful workshop to help us reflect, represent and explore our feelings during troubled times, all stored in a soup packet. The soup packet contains two recipe concertina books, a healing herbs packet, ingredientcards, paper plate and a letter.

Embodying storytelling, metaphors and Traditional Chinese Medicine concepts, Leftover Feelings seeks to capture the feelings we tend to push aside and not acknowledge, making sense of them in more palatable and easier to digest ways through visual methods and story.

Ashley Tan is a designer, thinker and storyteller who puts thought and play in the forefront of everything she creates. A lover of all things playful, stories and diagrams, she channels curiosity and empathy in all the experiences and work she designs.