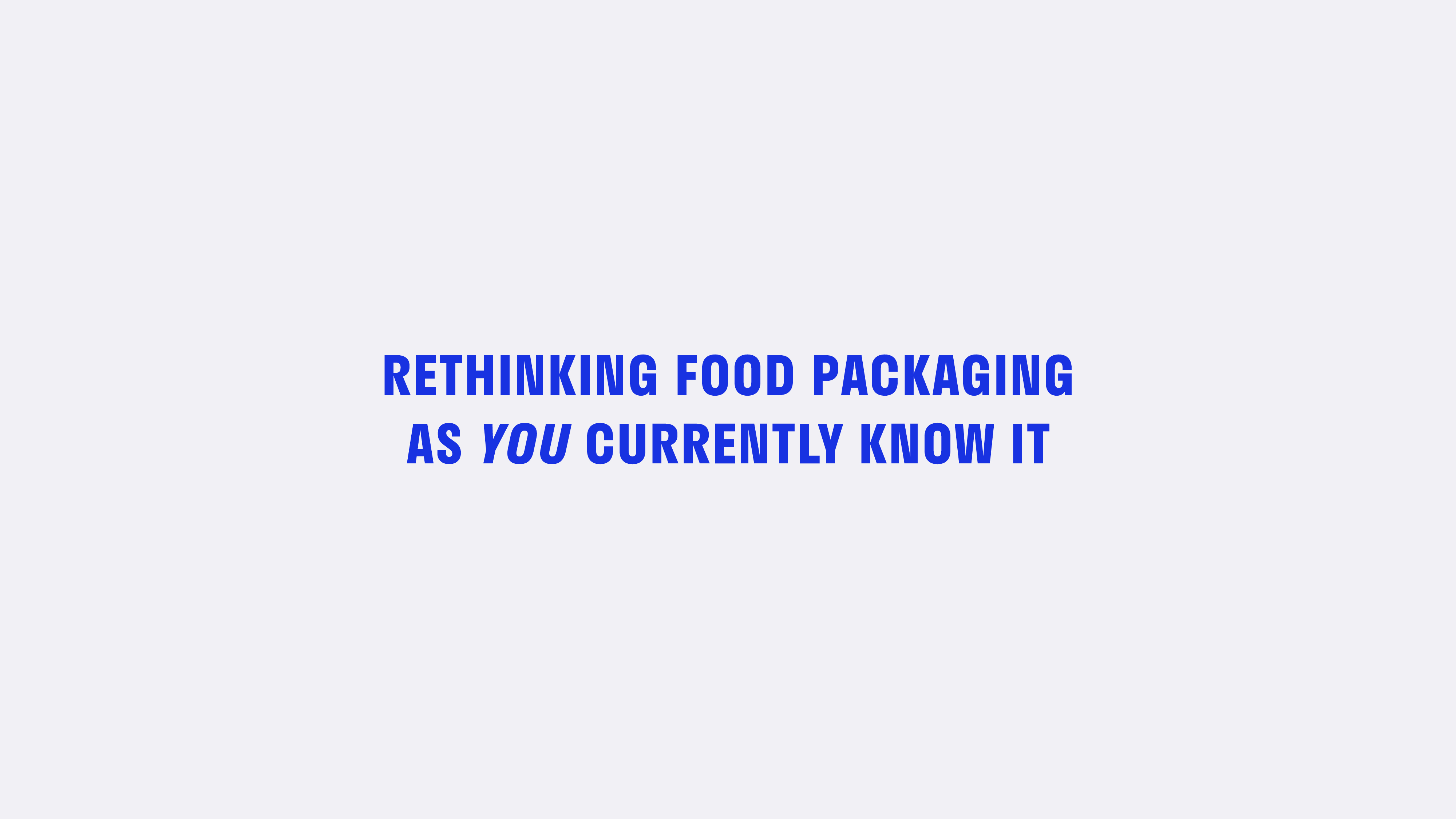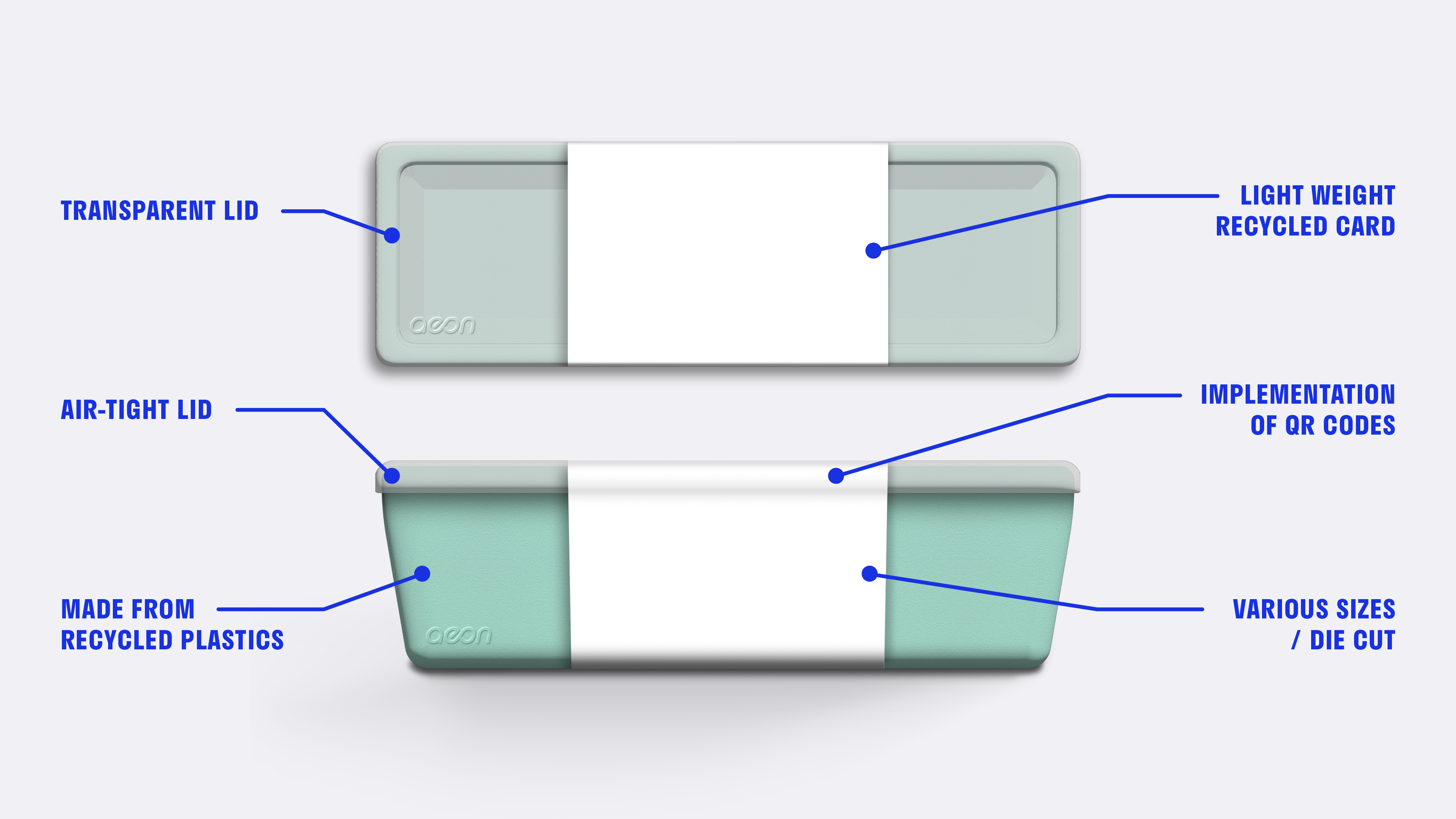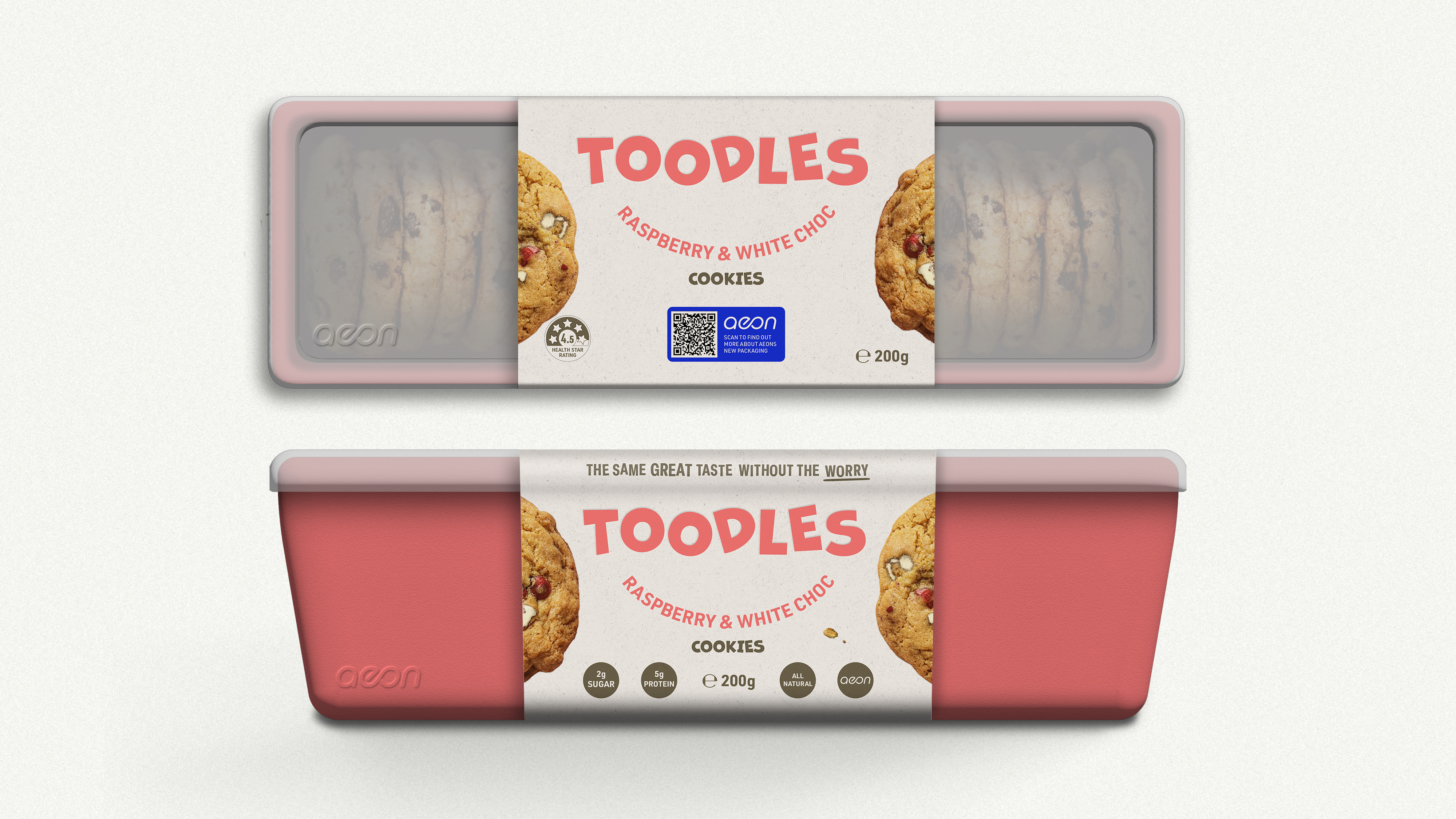 Benjamin is open-minded, versatile, and passionate about brand and packaging design. He looks to craft bold, simple ideas that remain memorable and thrives by exploring new skills, gaining experience, and developing his knowledge.

Food packaging is something everyone is familiar with and uses on a daily basis. But when was the last time you stopped to think about what happens after you throw away that little piece of plastic? With global warming and climate change continuing to worsen, this work speculates what a sustainable and circular food packaging system might look like.

Aeon is a company that is rethinking food packaging as you currently know it. Having to throw away something after a single use just doesn't make sense! With Aeon's new circular packaging, you simply buy, consume, and then return the packaging on your next shop. It can then be reused numerous times by different brands.

Toodles is a cookie brand that highlights how Aeon's circular food packaging system works. They're all about saying toodles to non-sustainable and unhealthy food while putting a smile on your face at the same time.